Courtesy of wheels24.com.....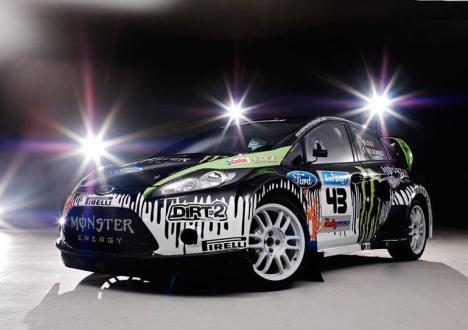 Ken Block, the world's most famous rally driver (yet to compete in a proper WRC rally) has switched allegiance from Subaru to Ford for the 2010 Rally American rally season.
Block will also be competing in select WRC events as throughout the year - the first American to ever do so.
A founder of the DC Shoes company and keen board sports athlete (he is a former skate- and snowboarder), Block has decided to move from Subaru's products to Ford's Fiesta for his WRC rally debut this year.
Having already gravitated to cult figure status courtesy of his elaborately choreographed drifting videos, many fans (not to mention WRC stakeholders) hope Block's digital celebrity rubs off on the ailing world rally championship.
The 42 year old Californian's Ford Fiesta will be prepared by M-Sport. It features a 2l turbocharged four-cylinder powerplant and all-wheel drive.
Block has appraised Ford's legendary rally heritage as justification for switching from Subaru. "Not to mention my dad would be proud. He was a dedicated Ford guy."